Creating that clean, new, protective sensation at every wash is the very core of our profession. That's why we create products for every step in the washing process and every situation. Magic happens when our chemicals touch the bodywork of the vehicle.
Premium quality products backed by far reaching service and continuous support create a sensational return on investment for our partners worldwide.
What? 
Kenotek offers a full range of products to answer all needs for vehicle care.
Our proactive service, continuous innovation and strive for quality lead to an A to Z product range that can conquer every step in vehicle care. These solutions are created to maximize results for every situation. Alongside efficient and quality products we also focus on sustainable cleaning; from using the correct chemicals to minimise water usage to providing products that support water recycling units and biodegradability in the system.
Each washing method has different demands, Kenotek develops specific products for every washing application; selfwash, washing tunnels, contactless washing, roll-overs, detailing and many more.
How?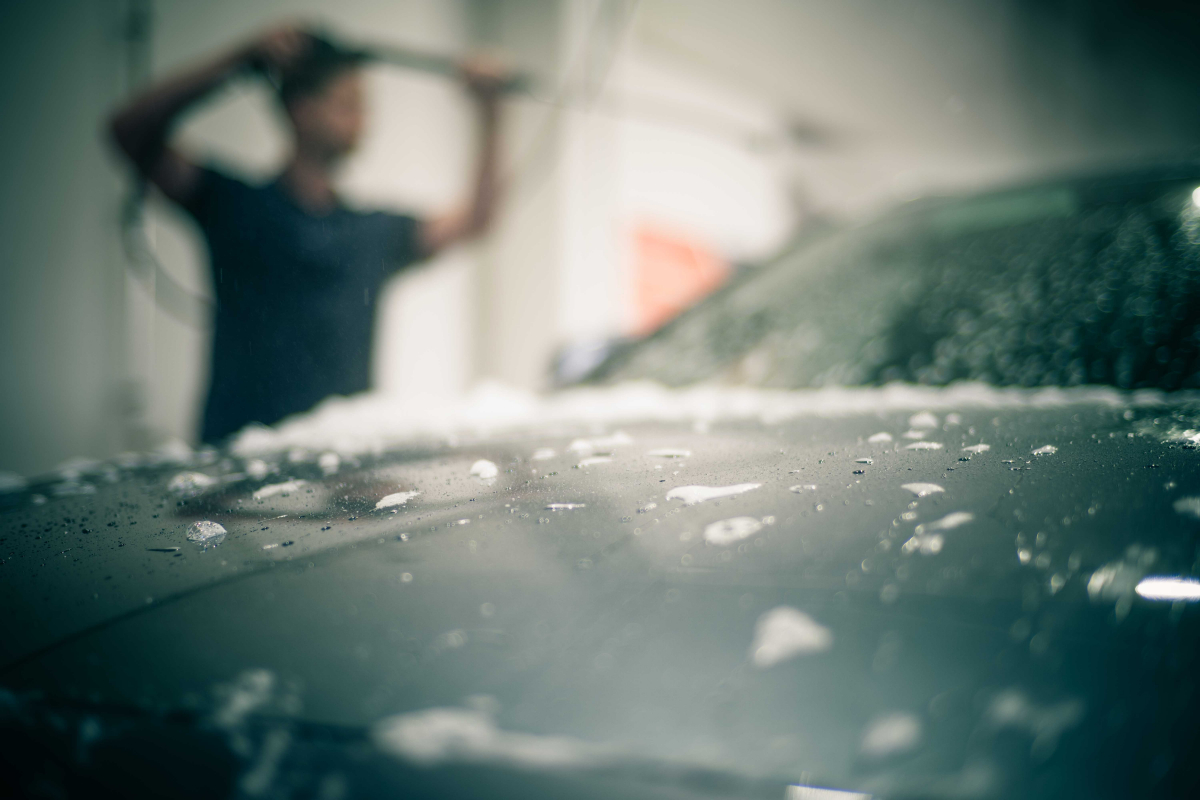 WE BUILD RELATIONSHIPS & DELIVER FAR-REACHING SERVICE.
Driven by our service-minded spirit, we always go for a personal approach and aim to exceed the expectations of our customers and partners. We build solid relationships with our customers, offering them continuous support and coach them to offer the right products and services to their endcustomers. Kenotek always thinks along with its clients; to come up with the solutions they truly need in the most profitable way possible.
WE OFFER 360° SOLUTIONS & AN INTEGRATED APPROACH.
Kenotek offers 360° solutions by combining its versatile product range with tailored advice, based on broad expertise. Our high-quality services cover every step in the process, starting out with a thorough scan to know the client's needs, we then provide the exact products and advice to create the correct washing experience. With the correct program implemented we provide a thorough follow-up to maintain the guaranteed quality.
Because a clean car should be washed in a clean environment we also advise on how to maintain the hygiene in the installation and it's surroundings with chemicals that are perfectly in tune with each other.
WE KEEP INNOVATING & INVESTING IN KNOW-HOW.
Backed by thirty years of experience of the CID LINES group, Kenotek keeps looking forward to expand and update its know-how.
At Kenotek we're very eager to learn more about the sector, to strive for better and more efficient products and techniques. There is a natural interest for everything vehicle care related. That's why we continuously invest in research & development and we like to involve our customers in this process, to have input directly from the field.
Why?

Creating that clean, new, protected sensation at every wash is the very core of our profession. The gloss and shine of the bodywork is a living testimony!
We believe that magic happens when our chemicals touch the body of the vehicle, in every step of the process.
For vehicle care professionals we create a complete range that ultimately result into clean and shiny vehicles that give the driver that ultimate sensation of driving off in his new, clean car. For the transport industry not only do we help them to create longer lifespans for the trucks and maintain their image on the road but we also ensure high standards of cleaning for the cargo areas to guarantee a professional transport operation.