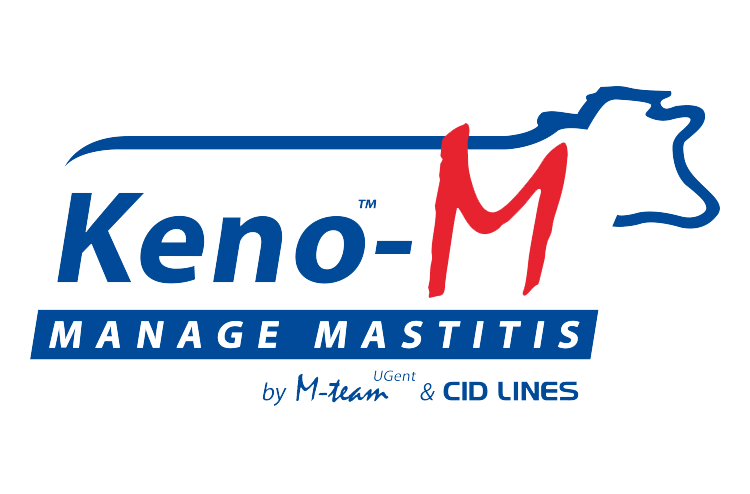 Both have the common goal to reduce the somatic cell count and cases of mastitis on dairy farms. With Keno-M sofware we introduce a software tool to manage udder health on dairy farms.
The cooperation between CID LINES, manufacturer of hygiene products, and M-team, the research unit of the Faculty of Veterinary Medicine at Ghent University in Belgium has been anounced at the beginning of November 2013 at a press conference launching Keno-M software.

From numbers to advice

The software Keno-M is based on a 4 - to 6 weekly based input of somatic cell count data on an individual basis of the dairy cows. With these data the partners want to optimize the udder health and milk quality on dairy farms. The purpose is to convert these data in specific and practical advices. In practice it still seems tricky to follow-up on culturing results on udder health and to interprete these received data correctly, to give a farm-specific advice. With this Keno-M softwaretool the vet/advisor is able to gain insight in the strengths and weaknesses of the management of udder health on the dairy farm at a single glance. The software makes it able to generate automatically a report for the client/dairy farmer with the most important results and advices linked to this. Keno-M will be used in several countries.

At least 17 million liter wasted

M-team aims at reducing the use of antibiotics by the variation in somatic cell count between dairy farms and the link with the use of antibiotics amongst them. Next to it a consequence of these mastitis problem is that on a yearly basis nearly 17 - 18 million liter of milk is wasted in Flanders. Using Keno-M software this partnerships wants to push back the waste of milk that is happening these days. 
Follow our Facebook page to read about recent news according to Keno-M software!
You can contact us at via keno-m@cidlines.com to request more information.