About Keno™-M

Worldwide, mastitis is one of the three main diseases on the dairy farm with a serious economic impact. Managing mastitis is a huge challenge though, when successful, its impact on a farms profit is invaluable!
CID LINES, a pharmaceutical producer of teat dips, has developed a specific range of mastitis prevention solutions: the Keno™-range. In cooperation with M-team UGent of Ghent University, ahead in mastitis research and knowledge, CID LINES has developed an exciting and unique concept Keno™-M that will help your advisor to find the most appropriate Keno™-solution on your farm. The concept is based on more than 10-year practical experience and scientific knowledge in mastitis prevention and control.
Our mission is to make mastitis management easy for our Keno™-M advisors through training, coaching and providing a virtual assistant software service. This unique concept will allow our Keno™-M advisors to guide you towards a better udder health and more profitable dairy farming!  
From data to farmer-tailored advice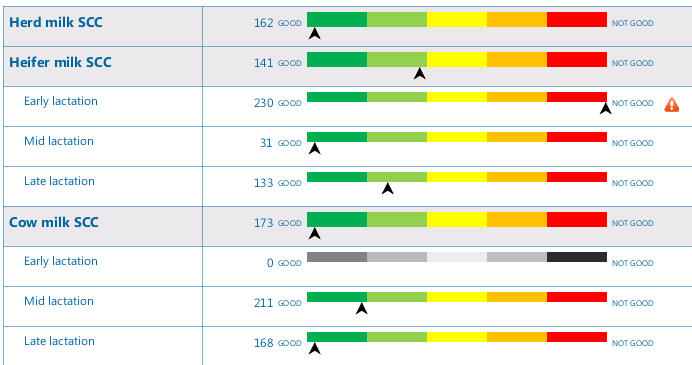 The software Keno™-M is based on a 4 - to 6 weekly input of somatic cell count data of each individual dairy cow. Those data are without doubt very helpful in optimizing the udder health and milk quality on dairy farms provided that they are converted in herd-specific recommendations and an evidence-based action plan. In practice, however, it still seems tricky to follow-up on somatic cell count and clinical mastitis data on a regular base and to link it with daily practice such as the milking routine, the barn management and treatment strategies. By using the Keno™-M software tool, your Keno™-M advisor will be able to generate an advice for each individual cow with an elevated somatic cell count on a regular base, and gain insight at a single glance in the strengths and weaknesses of your udder health management and how it impacts the profitability on your farm!  
Implementing changes is not a natural thing that we easily do. That's why we believe at CID LINES that being supported by a Keno™-M advisor will make it more bearable. And we know how to make changes effective. Our motto regarding udder health: we've got you covered!
What are you waiting for? Share your cow somatic cell count data with your Keno™-M advisor today and start maximizing the udder health performances and profitability on your farm!