When it gets crowded, get cautious!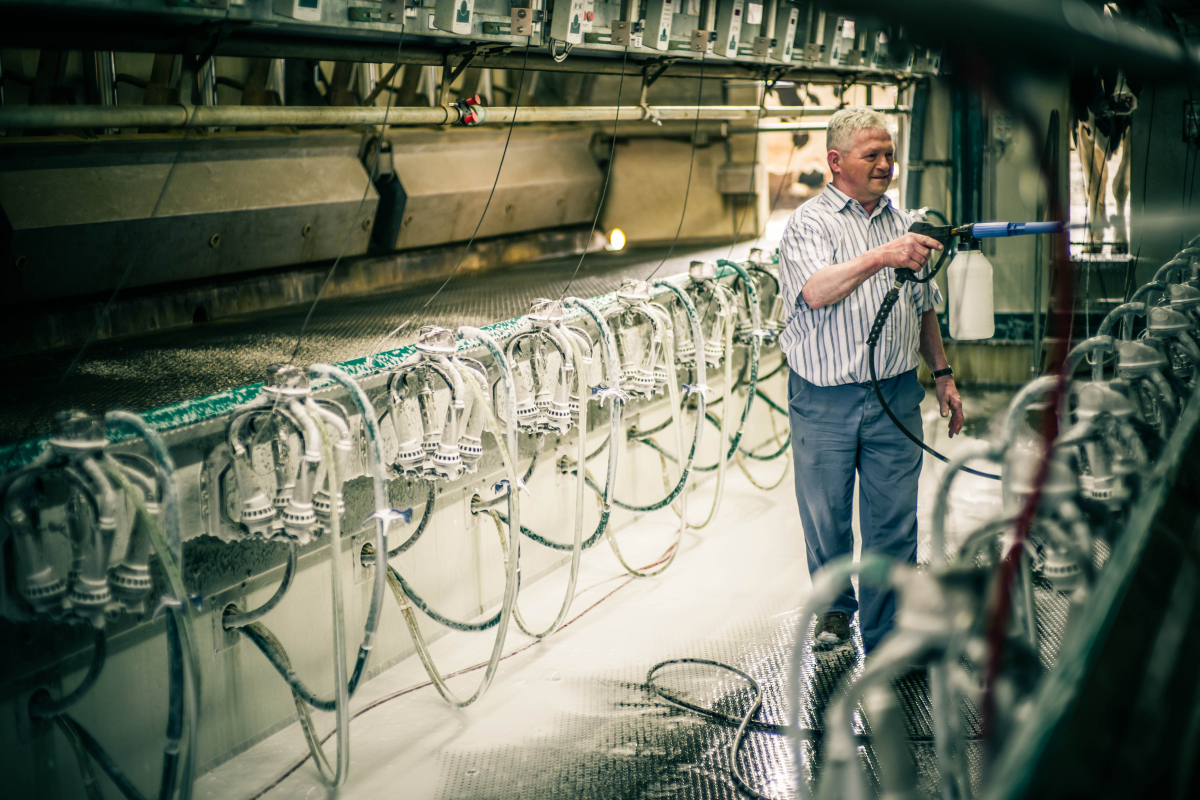 The milking parlour is a high density place two or three times a day.
Surfaces should be cleaned regularly to avoid multiplication of pathogens in this frequented area. As the milking machine is cleaned every day, it should be the same for the milking parlour itself. After each milking, rinse the milking parlour with water. Once a week, clean the area with a detergent, then disinfect. An automatic milking parlour is often even dirtier. The parlour should be cleaned minimum every other day.