手部卫生的重要性

         好的手部卫生牵涉的不仅仅是在水龙头下快速洗掉手上的脏污,当您不遗余力来维持机器、动物和周围环境的最高水平卫生的同时,一定不能忽略员工的个人卫生。
         世德来公司也提供一系列洗手并消毒的产品,规则性又全面的手部卫生有助于减少疾病的传播。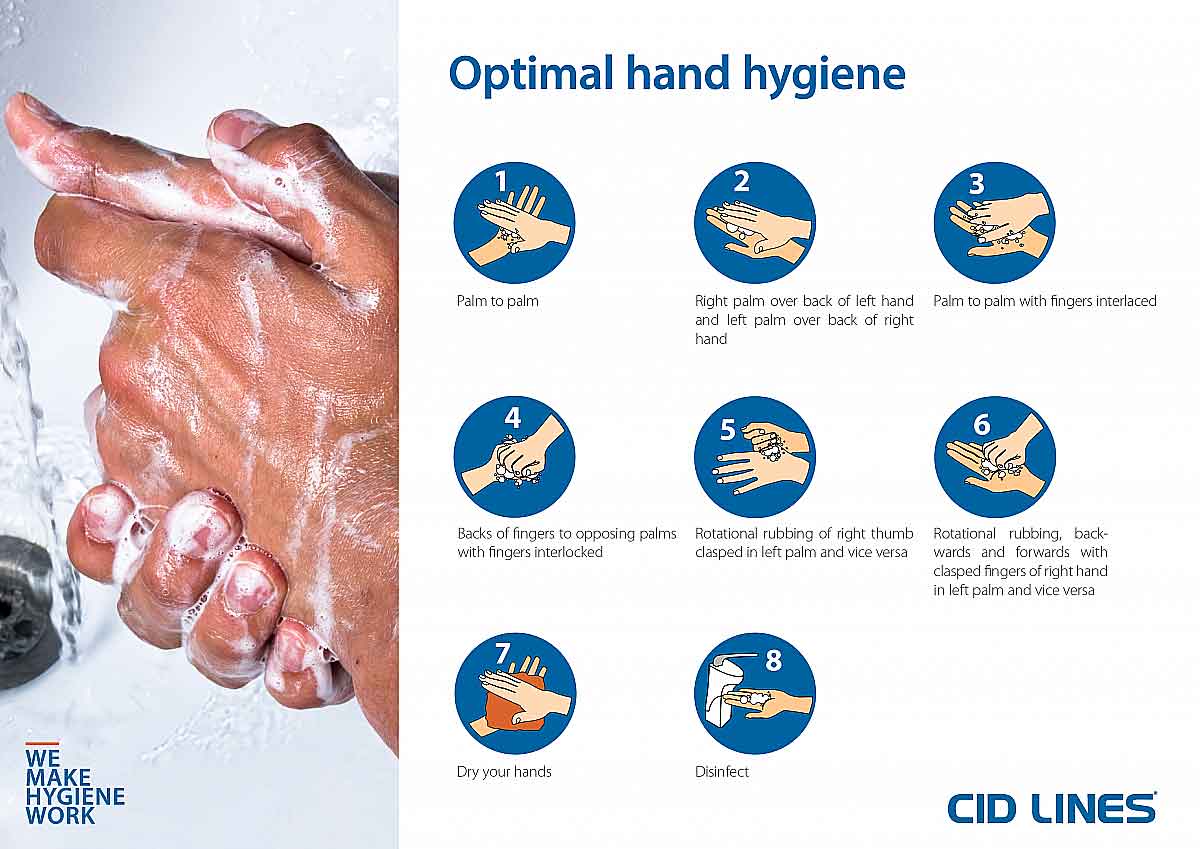 We all think our hands are clean after washing, but they are not completely free of bacteria.
The scheme below shows us how you should wash your hands:
 
take some water and soap and rub both palms together.

then you go with one palm over the top of your opposite hand and vice-versa

repeat step 1, but with crossed fingers

rub your fingers of one hand in the palm of the other

then wash both thumbs with the other hand

do not forget to wash your fingertips, because you can find most of the bacteria there.

after the hands are dry, just disinfect... and done!
Ask your poster of hand hygiene to your CID LINES distributor.