Your car deserves the most complete protection!
Kenolon II Protector, the most complete protection for your car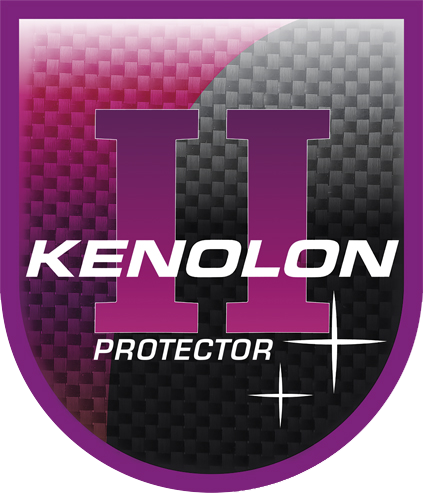 The Kenolon II technology is created to ensure ultimate protection for your vehicle. The treatment consist of 2 products: Kenolon Foam Polish and Kenolon II Protector.

Kenolon Foam Polish is an ultra concentrated foam polish with renovating effect. Due to the integration of the Kenolon II technology, the product removes small irregularities, improves the drying result by making the paintwork smoother and brings out a deeper shine. After the Kenolon Foam Polish is rinsed from the vehicle we apply the next step: Kenolon II Protector -foaming wax.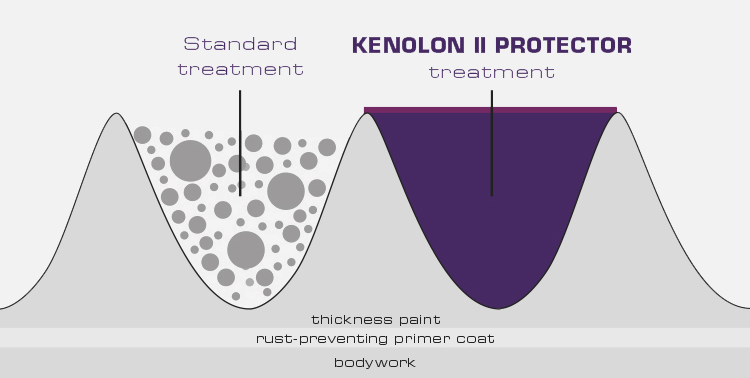 This protective coating ensures a deep shine on the bodywork and glass of the car, prevents the weathering of plastic parts and has a dirt repellent action. Thanks to this highly effective coating your vehicle has extended protection against weather influences such as salt, UV radiation and bird droppings.
You will notice that after applying the Kenolon II Protector, a silky smooth and water repellent effect on your vehicle is created. An optimal result will be obtained by treating your vehicle with Kenolon II Protector on a regular basis. After this step a drying agent has to be applied. The Kenolon products can be applied manually or in an automatic carwash via automatic dosing pumps.
Kenolon Foam Polish, concentrated foam polish with renovating effect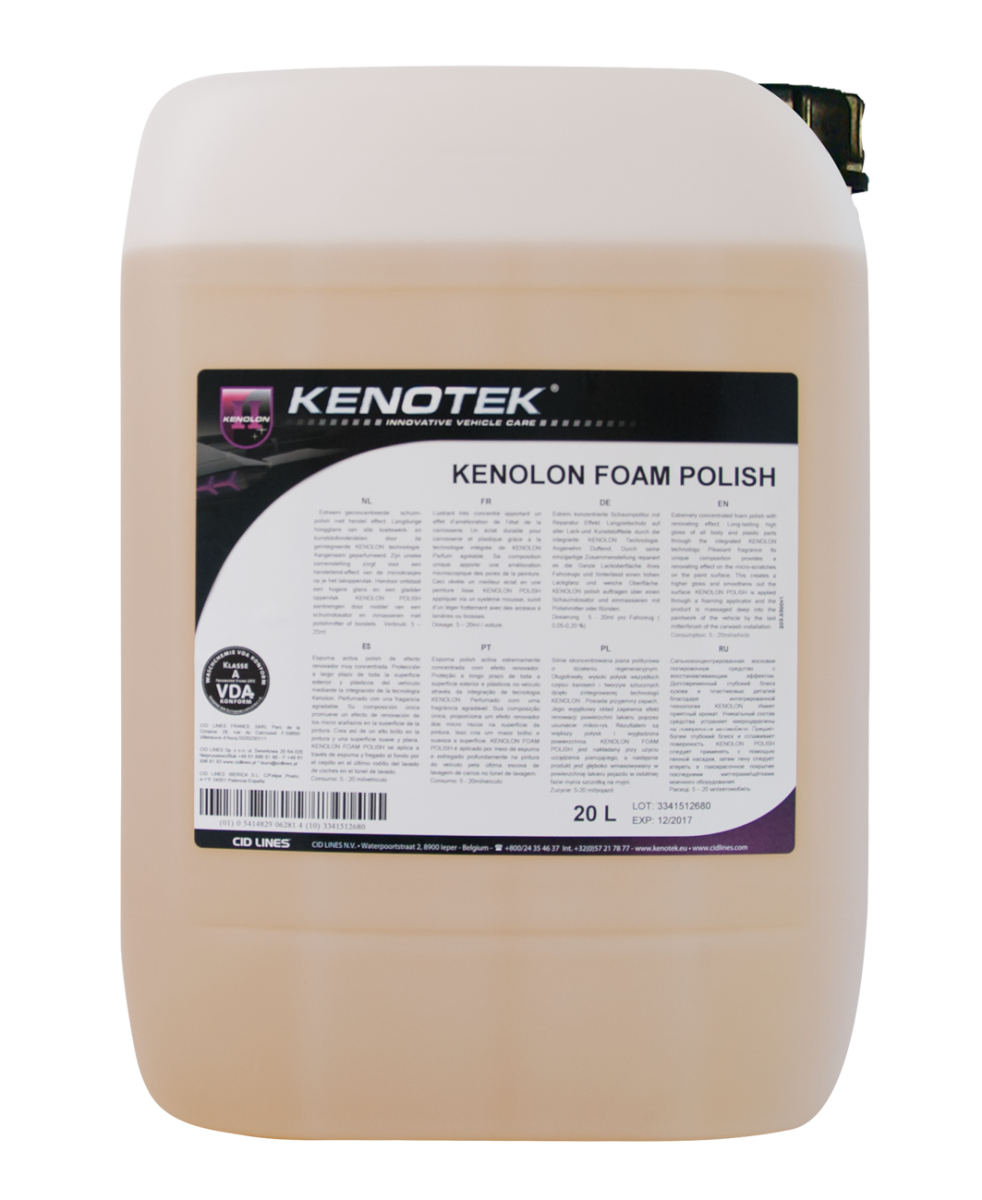 extremely concentrated foam polish
renovating effect
unique gloss components
smoothens out the surface
Kenolon II technology
pleasant sweet perfume
Kenolon Foam Polish gives a long-lasting high gloss of all body and plastic parts through the integrated Kenolon II technology. Pleasant fragrance. Its unique composition provides a renovating effect on the micro-scratches on the paint surface. This creates a higher gloss and smoothens out the surface.

Kenolon Foam Polish is applied through a foaming applicator and the product is massaged deep into the paintwork of the vehicle by the last mitter/brush of the carwash installation.
Kenolon Protector, concentrated high-gloss protector
extremely concentrated gloss protection
long-lasting protective shield
renovation effect
Kenolon technology II
dirt and UV repellent shield
ensures a deep long-lasting gloss
Kenolon II Protector gives a long-term protection of all body and plastic parts on the vehicle through the integrated Kenolon technology. The high degree of conservation works renovating and guarantees long-lasting protection against salt, insect residues, bird droppings and UV-rays that cause aging of the paint and plastic.

Kenolon II Protector can be applied through a foaming applicator arch, wax arch or manually. Always apply the product on a wet and washed vehicle. Due to its unique composition, it is not necessary to massage the product on the bodywork of the vehicle.
Kenolon Ocean Sense, high foaming shampoo with gloss improving effect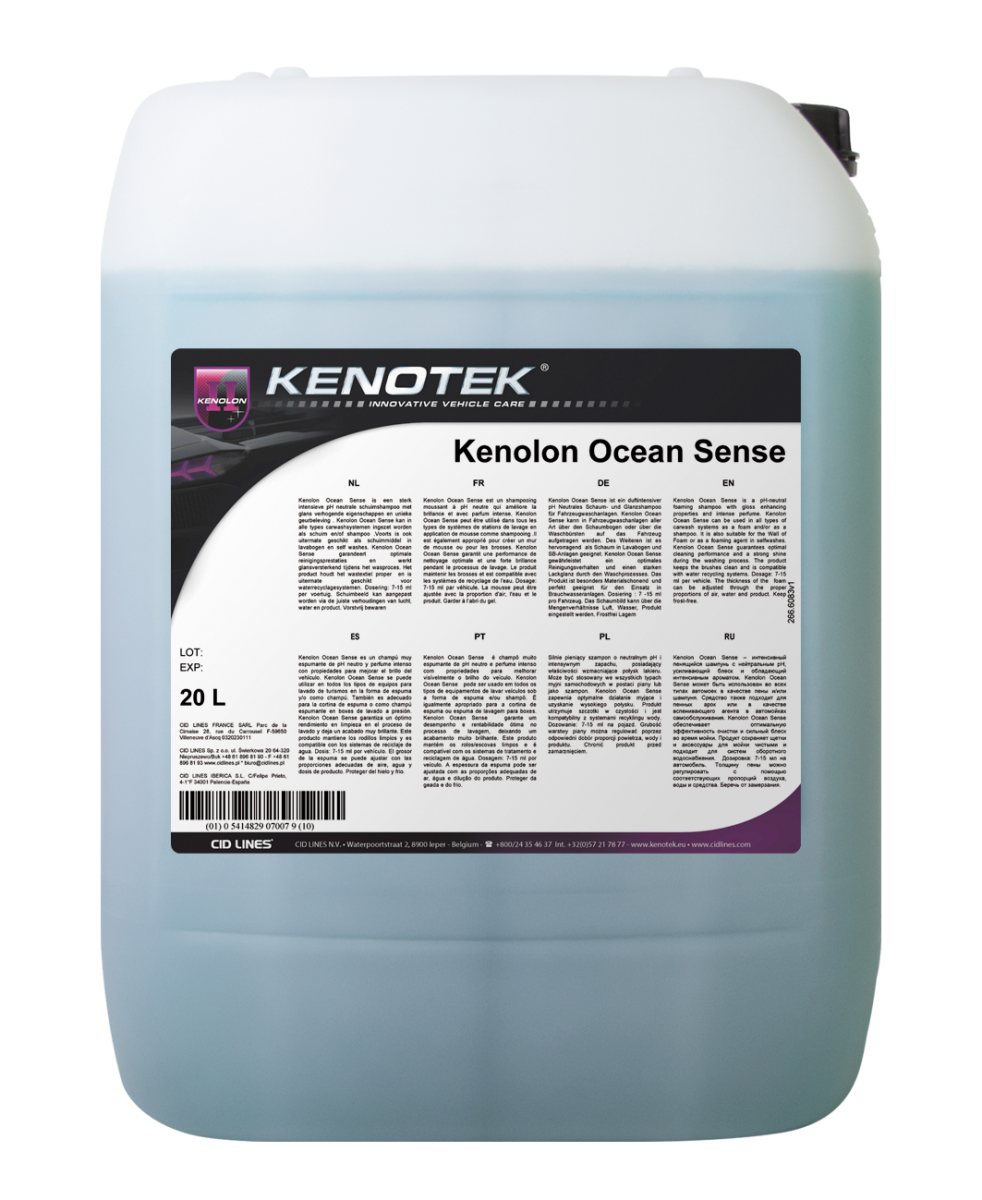 high foaming
gloss enhancing
intense perfume experience
multifunctional use (wall of foam/brushes)
Kenolon Ocean Sense is a high foaming shampoo with gloss improving effect and intense perfume. This product guarantees optimal cleaning performance and a strong shine during the washing process. Kenolon Ocean Sense gives easily rinse-off foam, and leaves no remainders between door cracks and trunks. It maintains the textile in a carwash and is compatible with every water recycling unit.
Kenolon Ocean Sense can be used in all types of carwash systems as a foam and/or as a shampoo. It is also suitable for the wall of foam or as a foaming agent in selfwashes.